Taking into account the excellent engineering and aesthetics of the 'Pivot' design, your door will be the focal point for every visitor in your area. The imposing structures with the huge selection of exciting finishes will give the spectacular and imposing entrance to the space you've always dreamed of.
The first impressions are the ones that really count!
The company Verpan with years of experience in aluminum door manufacturing, manufactures Pivot exterior doors and other types according to the exact design of your needs, offering solutions even in the most demanding situations.
Verpan with many years of experience in the field of aluminum doors manufacturering and Pivot exterior doors as well as other types according to the precise design of your needs, offering solutions even in the most demanding cases.
The "PIVOT DOORS" series opens new horizons in the modern architectural design of homes and business spaces, providing flexibility, adaptability and possibilities of personalization of the design.
The numerous choices of modern and classic materials, in combination with the state-of-the-art technological equipment of the system, are a guarantee for achieving a high level of aesthetics, with absolute quality and excellent performance.
SPECIFICATIONS

Case profile width: 115mm
Sheet profile width: 115mm
Foil thickness: 3mm
Special glass-reinforced polyamides 34mm
Central single hose
Pivot mechanism with adjustable guns
Frame-sheet uniformity
Special low floor 7mm
Built-in recessed outer handle
CE certification
WATERPROOF
3-level waterproofing using EPDM tires with continuous central rubber on the door leaf for high levels of airproofing, waterproofing and sound insulation.
---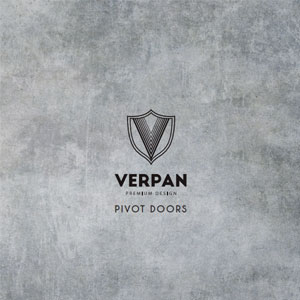 ---